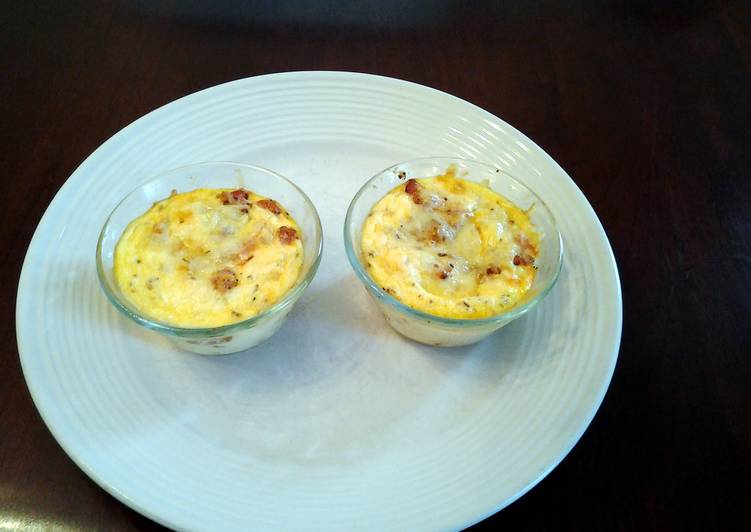 Artichoke Flans.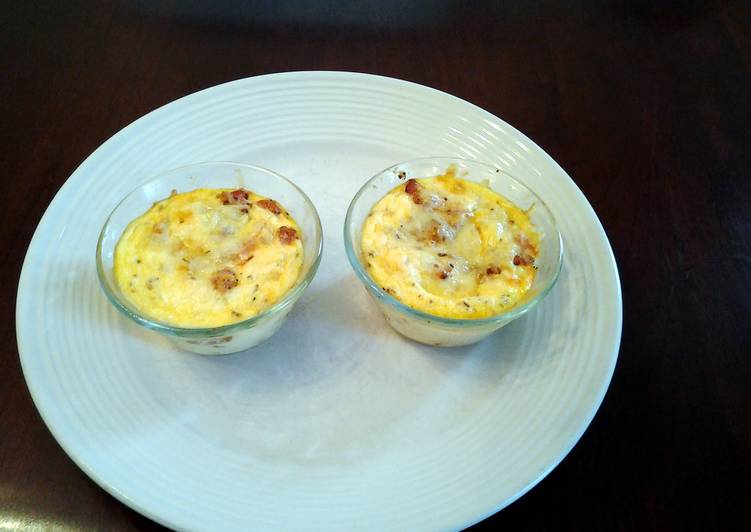 You can cook Artichoke Flans using 11 ingredients and 10 steps. Here is how you achieve that.
Ingredients of Artichoke Flans
You need 8 of cooked artichoke bottoms (hearts) or 12 ounces frozen thawed artichoke hearts or 12 to 15 ounce can artichoke hearys, drained..
Prepare 1 tbsp of butter.
Prepare 4 oz of chopped ham.
It's 1 small of onion chopped.
You need 2 clove of garlic, minced.
Prepare 1/2 tsp of black pepper.
It's 1/2 tsp of cajun seasoning blend spice mix.
It's 5 large of eggs.
You need 2 cup of heavy cream.
You need 1/4 cup of grated parmesan cheese.
It's 1/2 cup of shredded swiss or cheddar cheese.
Artichoke Flans instructions
TO PREPARE YOU WILL NEED 8, 4 OZ RAMEKINS. YOU CAN USE MUFFIN PANS BUT IT WILL MAKE MORE THAN 8 JUST PORTION TO ALLOW A BIT OF ROOM FOR THE EGGS TO PUFF UP! DONT OVERFILL.
YOU WILL ALSO NEED A COOKIE SHEET. RIMMED IS BEST TO HOLD RAMEKINS. PUT MUFFIN PAN ON A SHEET AS WELL IF YOU USE IT..
SRAY RAMEKINS OR MUFFIN PANS WELL WITH NON STICK SPRAY..
In a large bowl mix eggs with cream and pepper and cajun spice, whisk to blend. Set aside..
Heat butter in medium skillet, add artichokes and cook until lightly browned, portion them evenly among ramekins. Sprinkle parmesan cheese on top of artichokes.In the same skillet cook ham, onion and garlic until onion is soft, evenly divide on top of artichoke/parmesan in ramekins..
Pour cream/egg mixture evenly into each ramekin, Top with the shredded cheese..
Place ramekins on cookie sheet, Bake in a preheated 350 oven about 30 to 35 minutes until a toothpick comes out mostly clean,and custard is set..
Serve in ramekins or let cool about 10 minutes to unmold. To serve unmolded, run a knife around inside edges of ramekin, cover ramekin with small plate, invert to remove then turn top side up to serve..
These can be made a day or two ahead or even frozen for later use. Wrap each one individually. To reheat just defost if frozen and heat carefully in microwave just until hot..
These are a good side dish, appetizer,breakfast or lunch!.