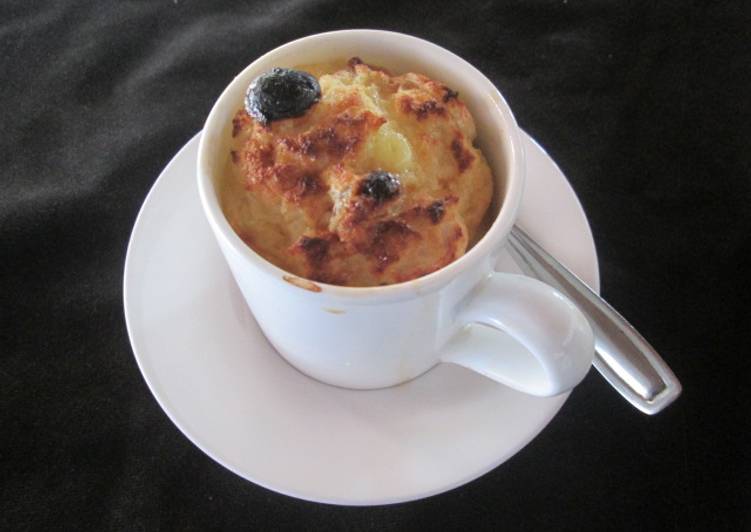 Bread And Banana Tea Cup Pudding. Since banana bread is one of my favorite things to enjoy with a cup of hot tea and you know my obsession with banana pudding, I thought it would be fun to combine the two. I wanted to go one step further and incorporate a streusel topping to give it yet another way to stand apart from other sweet breads. Mix cherries and rum in small bowl.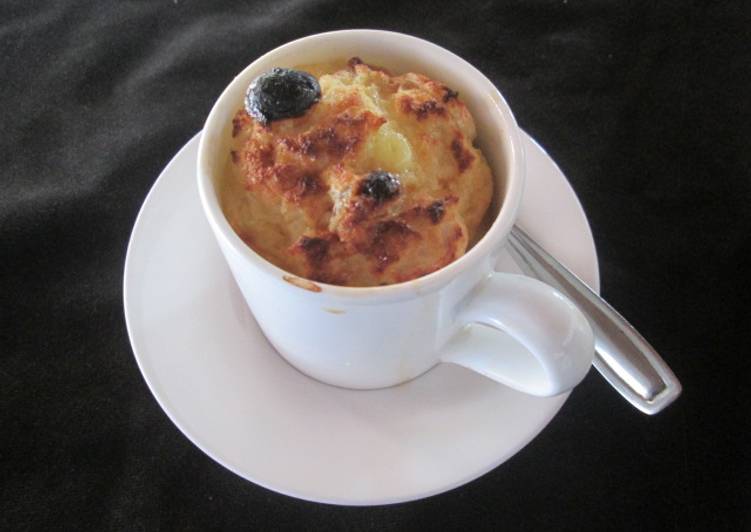 This banana bread pudding is a family favorite when it comes to anything sweet. Filled with mouthwatering flavors, you can make this pudding in Instant Pot, oven, or even an air fryer, similar to this summer favorite Berry Bread Pudding. Ingredients for Banana Raisin Bread Pudding. You can cook Bread And Banana Tea Cup Pudding using 8 ingredients and 4 steps. Here is how you achieve it.
Ingredients of Bread And Banana Tea Cup Pudding
You need 5 numbers of Egg.
It's 10 numbers of Bread Slices.
Prepare 3 numbers of Banana.
Prepare 50 grams of Sugar.
It's 3 drops of Vanilla essence.
Prepare 15 numbers of Raisin Black.
You need 1 cup of Milk.
It's pinch of Salt a.
Banana Bread Pudding Cups, cute, banana bread cups filled with vanilla pudding, whipped topping and vanilla wafer crumb garnish! Summer is almost here, so close! When I was little and we still lived in the Chicago suburbs, we used to take trips down to North Carolina in the summer to visit my Grandma and other family. Homemade banana bread is the best way to start the day or end an afternoon with a nice cup of tea.
Bread And Banana Tea Cup Pudding instructions
Heat milk..
In a bowl, mix together egg, sugar, vanilla  and hot milk..
Add in the bread cubes and banana..
Transfer to a tea cup and bake at 160F for 20 minutes..
Sweeter bread recipes, like zucchini bread or pumpkin bread , are always perfect for quick breakfasts, snacks, or desserts. Banana cup cakes is a type of cakes/muffins made from mashed bananas. It is often a moist, sweet cake. however there are some banana recipes rather than banana cakes that are traditional-style. In a medium bowl, lightly beat eggs; add milk, sugar, vanilla, cinnamon, nutmeg and salt. In another bowl, beat together eggs, sugar and vanilla.