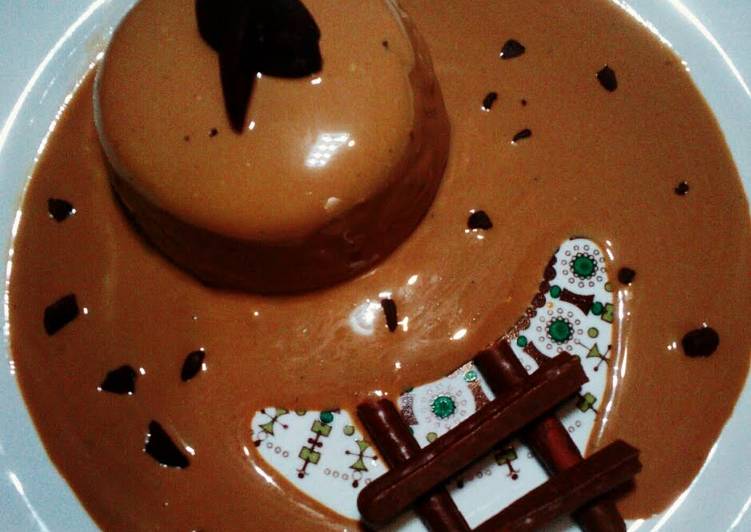 Simple Choco Panna Cotta. A Box Of Chocolates Is The Perfect Gift For Any Occasion, Holiday Or Just Because! Panna Cotta is an eggless dessert that is easy to prepare and totally irresistible. This version with chocolate is by far my favorite way of making panna cotta.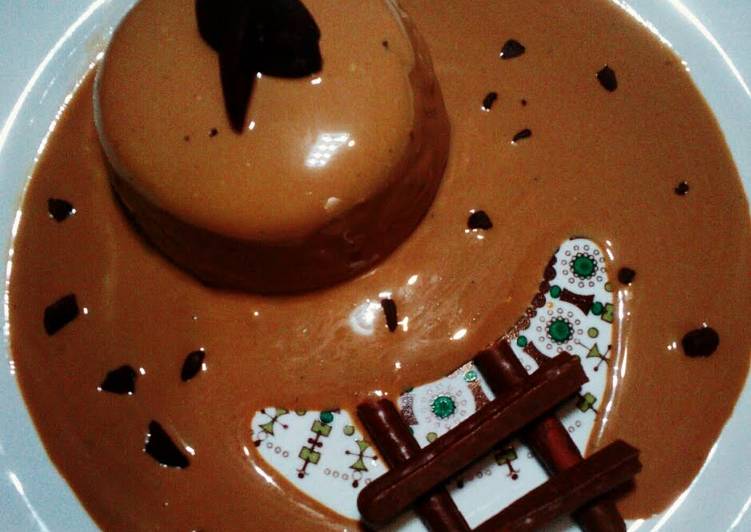 Sprinkle gelatine in milk snd allow to soften for ten minutes. Add chocolate and stir until it is dissolved. Remove from stove add softened gelatine and stir. You can cook Simple Choco Panna Cotta using 6 ingredients and 8 steps. Here is how you cook it.
Ingredients of Simple Choco Panna Cotta
You need 250 ml of heavy cream.
It's 50 ml of milk.
It's 1 envelope of knoxx gelatin powder.
You need 80 grams of dark chocolate.
It's 2 tbsp of water.
You need 20 grams of sugar.
This dark chocolate panna cotta is one of the most delicious and decadent desserts that I've made. The texture is creamy, rich, and very similar to a chocolate custard. Melt chocolate either in the microwave or over a pot of boiling water. It includes very few ingredients, and is basically a simple mixture of cream, sugar, and vanilla.
Simple Choco Panna Cotta step by step
First mix 1envelope of knoxx gelatin powder to 2 tsb water. Set aside.
In a pan,at low heat, mixed heavy cream,milk and sugar..
When it mixed well,gradually add the chocolates. Stir continuesly until it boils softly..
Get it out from the fire then put the solidified gelatin and stir until it melt and mixed..
Pour the mixture on your preferred molded container and let it cool..
Once it solidifies, placed ur container with bit of its end reaching the hot water..
Slid the sides with a knife then slowly unmold it to a container.You'll see the top melting bit covering the panna cotta..
Decorate it as you wish. You can have a strawberry sauce beneath if you want.You can message me how to do it. Thank u & enjoy!.
Gelatin is added to set the mixture and create a custard-like consistency. The final product is rich and silky smooth. In a saucepan, stir together the heavy cream and sugar, and set over medium heat. Bring to a full boil, watching carefully, as the cream will quickly rise to the top of the pan. Pour the gelatin and milk into the cream, stirring until completely dissolved.