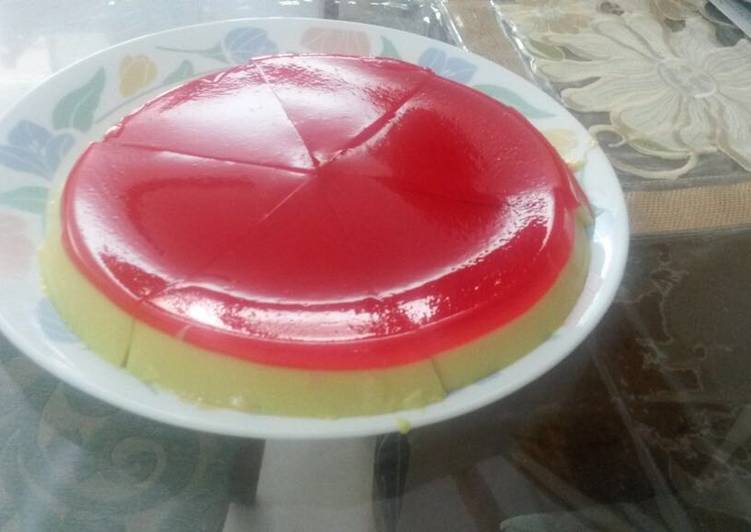 Thandai Panna cotta with rose jelly. In this video I experiment with making rose tea jelly with panna cotta on top. Garnish with some sweet rose cream, edible colourful flower petals and rose jelly cubes and serve immediately. Thandai, or sardai, is a cold drink prepared for usually the festival of HOLI with a mixture of almonds, fennel seeds, , rose petals, pepper, vetiver seeds.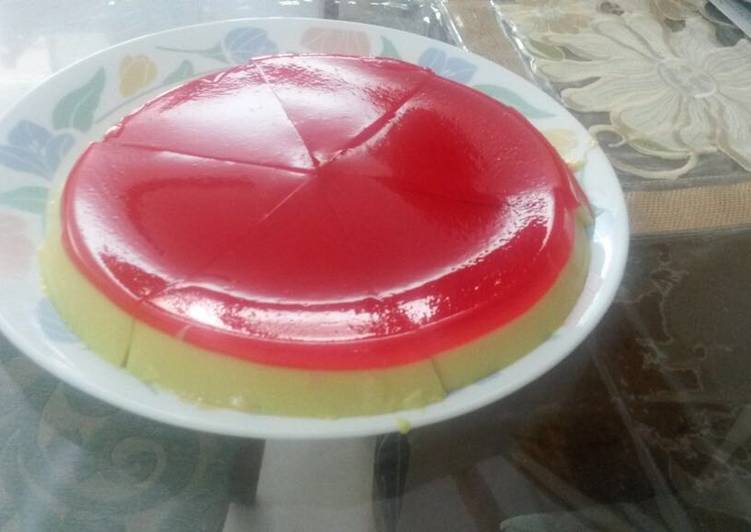 It's a beautiful Italian dessert recipe that is dairy-free, versatile & perfect for any occasion! (Use any fruits for the jelly or make the custard with. Vanilla Panna Cotta with Mango Mousse is a perfect dessert for parties and celebrations. These are easiest recipes for desserts to try. You can have Thandai Panna cotta with rose jelly using 6 ingredients and 5 steps. Here is how you cook it.
Ingredients of Thandai Panna cotta with rose jelly
You need 1/2 cup of homemade thandai powder or 1/4th cup thandai syrup.
It's 4 tbsp of gelatin.
It's 4 tbsp of rose syrup.
You need 1 cup of water for rose jelly.
It's 1 cup of fresh cream.
Prepare 1/4 of th cup sugar.
Try this cool, light and creamy Thandai Panna Cotta With Strawberry And Mango Coulis as a dessert after your delicious meal in summers. Rose Strawberry Panna Cotta makes a stunning dessert for any occasion. It's made without gelatin and suitable for vegetarians. The panna cotta should come out easily.
Thandai Panna cotta with rose jelly instructions
Mix the thandai powder or syrup with fresh cream & beat it for 5min..
Melt 2tbsp gelatin with water & mix it thoroughly with fresh cream & thandai mix, pour it in a setting mould, i used silicon mould & refrigerate it for 2-3hours or till set well..
Take 1 cup water in a sauce pan add rose syrup & sugar to it & give it a good mix & give it 1 boil, then add gelatin to it & cook it for 5 min till it starts sticking to the side..
Bring this mix to room temperature while constantly stiring. If you do not stir the jelly will set, once it comes to room temperature pour it over the set panna cotta & refrigerate it for 3-4 hours till jelly sets well..
Unmoul it & slice it & serve..
Spread the prepared sauce all around the rose strawberry panna cotta. Garnish with strawberry, rose petals and chopped pistachios. When the panna cottas have set, make the jelly. Put a few raspberries on top of each set panna cotta. Decorate rosé jelly and panna cotta with raspberries and mint.